During the weekend of September 17-19, the town of Biarritz was the dazzling setting for the rebirth of the Concours d'Élégance, a famous international event that had its glory days from 1929 to 1958 and which, under the direction of François Andrieu, president of Basque Classic Cars, in collaboration with the town of Biarritz and the FFVE  has brought back to the town the splendors of the past.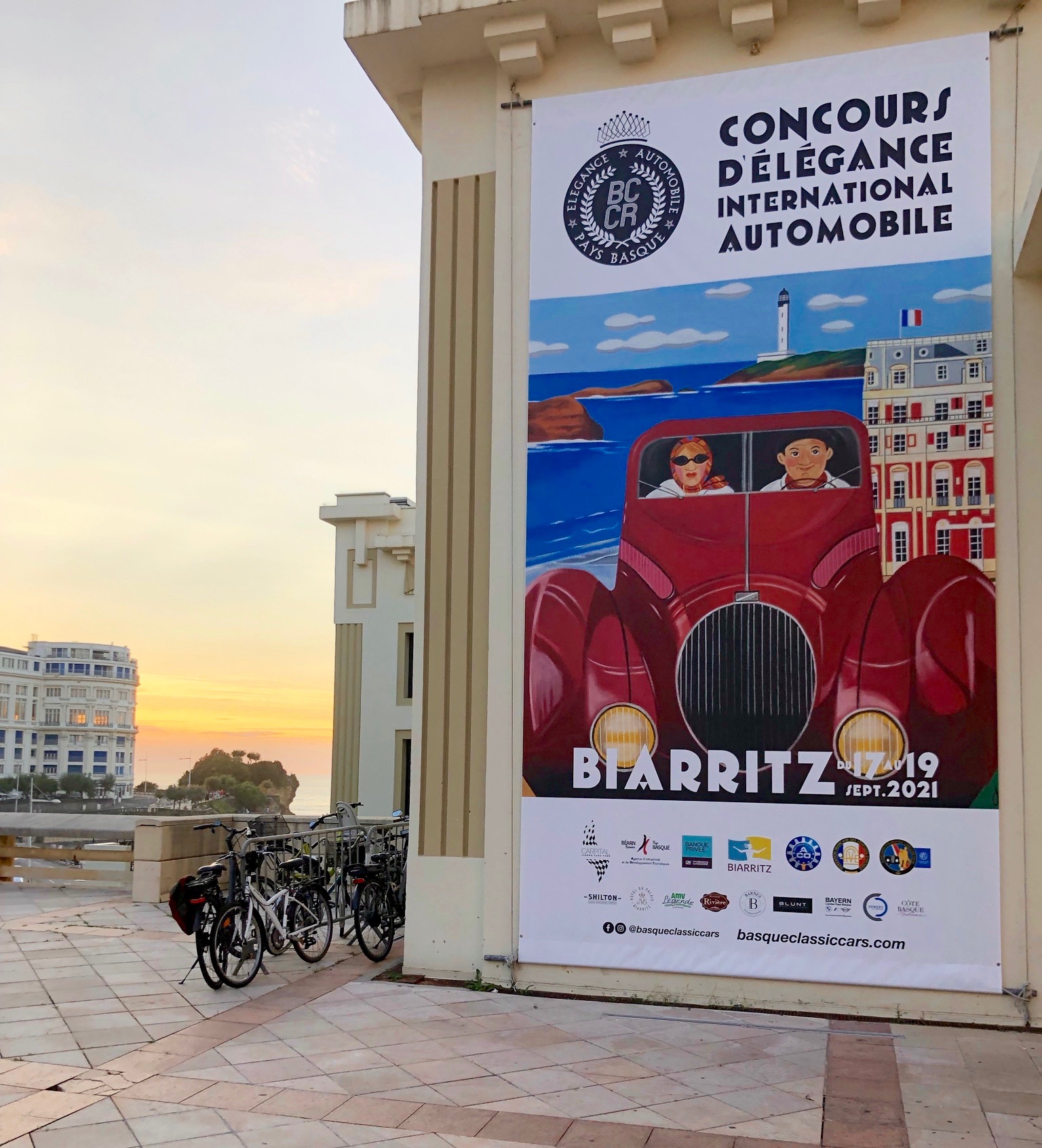 Over the course of three days, various activities took place on the fringes of the Concours d'Elegance. In addition to the seventy superb vehicles on display in the village, the event hosted two rallies to discover the corners of the Basque Country, Spanish and French. Art showed its liveliest face with the artist Anne Mondy, who created a collage with "sixties" motifs over two days on the Jaguar E-Type from the Miguel de la Vía Collection, in tribute to the sixtieth anniversary of the model. For its part, the Art Speed Gallery exhibited original prints of his works in limited edition
The highlight of the show was the Concours d'Elegance run by an internationally renowned jury headed by Philip Kantor, president of Bonham's auction house. The three cars chosen for each category: pre-war, inter-war, post-war and post-1970s would parade in a glamorous setting, the Hôtel du Palais, which Napoleon III had built as the summer residence of Empress Eugénie de Montijo. The rain prevented the parade from taking place, but this did not dampen the brilliance of an event that featured the curves and movement of some unique specimens.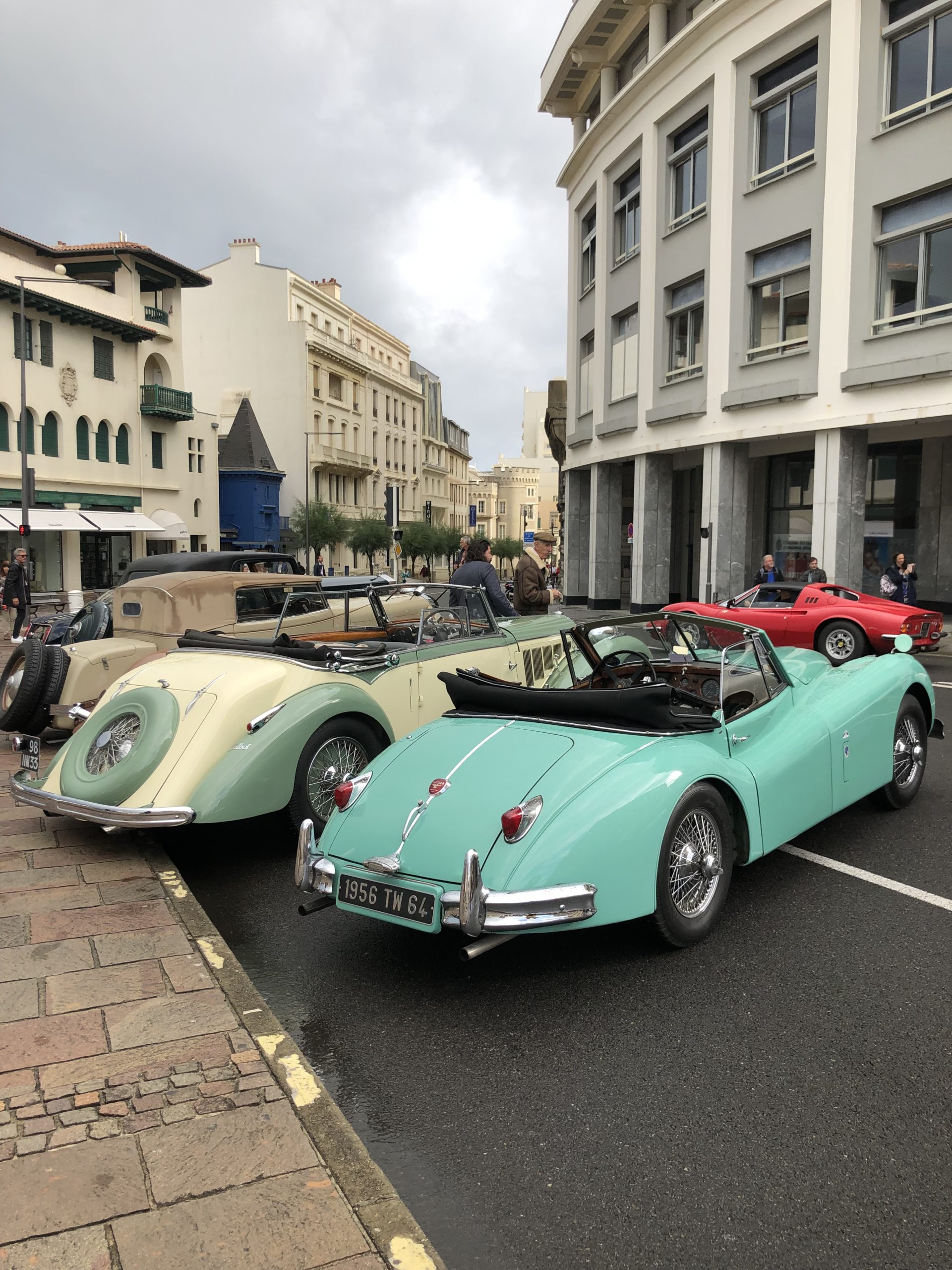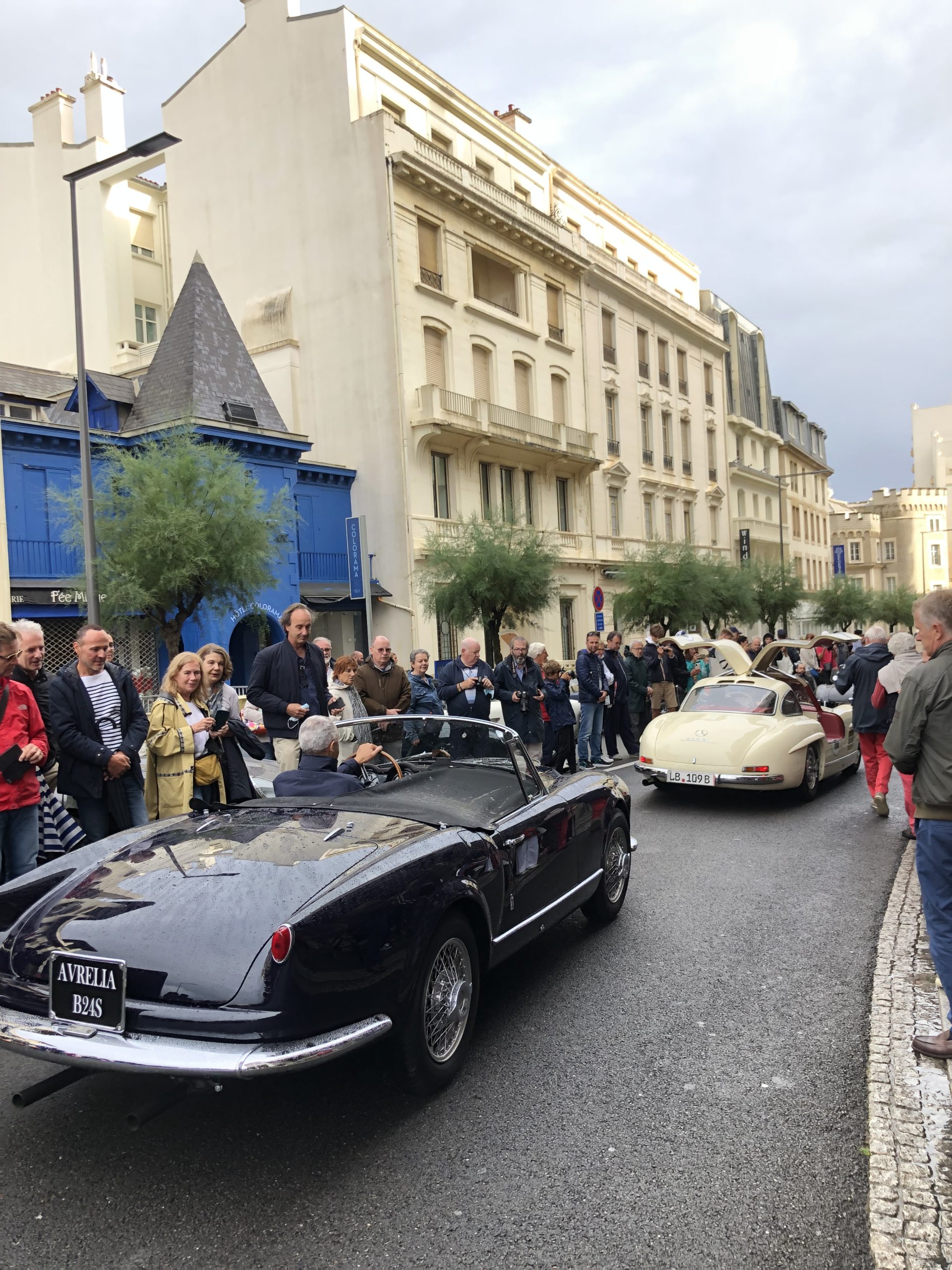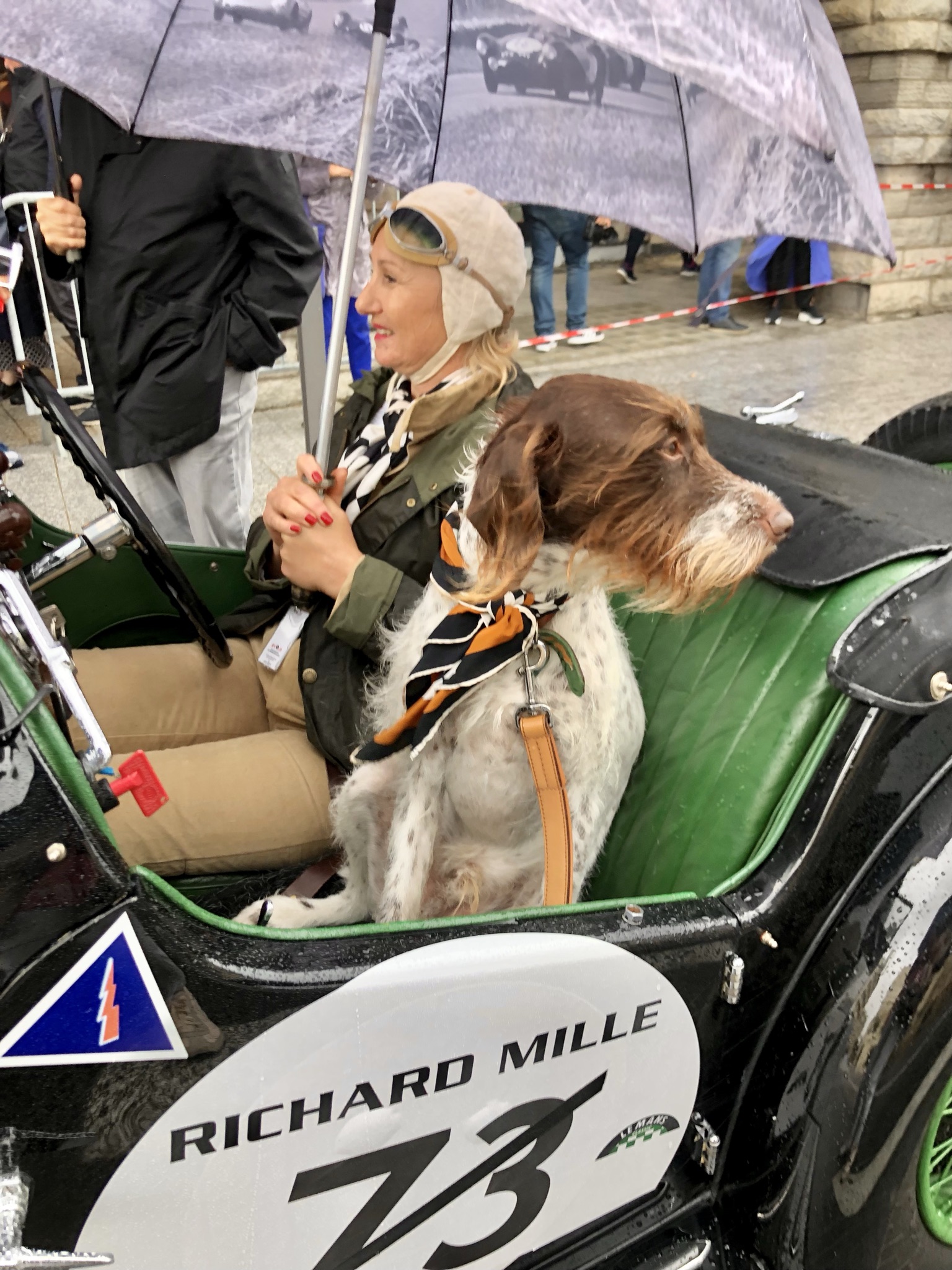 Best of Show
The jury decided on two winning cars in the "best of show" category:
In the pre-war category: Bugatti Type 57C cabriolet Gangloff, 1939.
In the post-war category: Ferrari California Spyder Pininfarina, 1957.
Torre Loizaga actively participated in the first edition of this Concours d'Elegance with the contribution of four cars from the Miguel de la Vía Collection, with two special awards: the 1932 Rolls-Royce Phantom II S Coupe Continental was awarded a "Special Prize of the President of the Concours d'État" and the Jaguar E-Type 4.2 Roadster decorated by the artist Anne Mondy, the "Special Prize for the 60th anniversary of the Jaguar E-Type
The event was covered by the French media as well as by the local media in the Basque Country. Three days of car exhibitions, rallies and art coinciding with the celebration of the European Heritage Days that claim the exhibition and preservation of cultural heritage where cars, authentic rolling sculptures, participate in their own right of this protection, as well understood by the mayor of Biarritz, Maider Arostheguy, determined to continue its support for future editions.
Tags:
Biarritz
Colección Miguel de la Vía
Concours d' Élégance
torre-loizaga